By Matt Liew
"I'm going on a cruise!"
That's a phrase you'd rarely hear from your friends in their 20's, bar the overenthusiastic rave junkies attending Livescape's annual cruise/rave mashup It's The Ship – but that's a different story for a different time.
Last December, cruise masters Royal Caribbean collaborated with Dancing With Friends Singapore to throw Southeast Asia's first ever Salsa Cruise, and they invited The Level (editor's note: by The Level they mean CEO and Glorious Leader Matt) onboard for the experience of a lifetime.
Fun fact: The only time I had ever salsa'd before in my entire life was when my granduncle (bless his heart) tried to teach it to me…when I was 9. I effectively went for this cruise with two left feet.
Day 1
I flew into Singapore on the morning of the 16th, all ready to head over to the Marina Bay Cruise Center to board what would be my first cruise as a full-fledged, legal adult. On the way in, I got a taste of Singapore's much vaunted efficiency:
Singapore immigration y u so slow

— Matt Liew, KW (@MattLiewARC) December 16, 2016
Clearly, I wasn't too thrilled with immigration.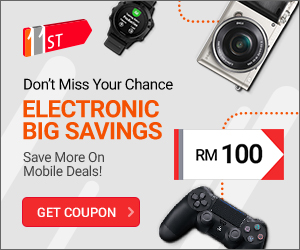 Arriving at the brand new Marina Bay Cruise Center awhile later, I was immediately taken aback by the towering behemoth of a ship I was about to board. The Cruise Center itself was a large building, but the ship towered over it in an imposing and almost intimidating way.
A brief glance through the spec sheet revealed that the vessel I would be calling home for the weekend would be the Mariner of the Seas, the 22nd largest cruise ship in the world, capable of hosting up to 3,807 guests on her 15 (yes, fifteen) levels – otherwise known as Decks in ship-speak.
After clearing immigration (again) and being issued my Seapass, I met up with the friendly Royal Caribbean staff on board who led me to my room before a familiarization tour of the ship. The Seapass was my room key that also doubled up as a payment tracking card, meaning I could leave my wallet in the room and not have to bring anything other than my Seapass and my phone out. Talk about convenience.
I scored a Promenade Stateroom on Deck 6 overlooking the Royal Promenade on Deck 5, and before you ask, all guest rooms onboard are called staterooms – don't ask me why. My Promenade Stateroom came with a huge YUGE "Royal King"-sized bed. I wasn't too sure at the time what I was going to do with all that space alone, really.
After dropping my belongings in my room, I was brought around Mariner for a quick familiarization tour as well as to meet the organizers of the Salsa Cruise, Dancing With Friends Singapore. Despite initially feeling intimidated by the sheer size of Mariner, that feeling quickly went away as I familiarized myself with her layout.
After my familiarization tour, I realized I hadn't eaten lunch yet and was a little peckish, so I made my way to Café Promenade on Deck 5 for a quick bite. It was at this glorious moment that I discovered food on board was free (well, most of it, more details on this later) – and available 24 hours a day. It was almost 3pm at this point and I didn't want to spoil my appetite for the dinner my gracious hosts had planned for me, so I grabbed myself a ham sandwich, two slices of pepperoni pizza, and a nice cup of coffee before heading off to further explore Mariner and her offerings.
I made my way up to Deck 11 in one of the fourteen (14) elevators available to guests while still coming to terms with the fact that I was going to spend the weekend on what was basically a floating city. As the warmly-lit interior of Mariner gave way to the natural lighting of the sun, I was greeted by the gorgeous view of the Solarium. Decorated like private pools straight out of Hollywood mansions, the Solarium is the "quiet" section of Deck 11, restricted to guests aged 16+. Not pictured are the 2 jacuzzis (called whirlpools in the ship's directory) flanking the Solarium's main pool, where I would spend quite a fair bit of time that night.
Stepping through some automated sliding glass doors, I found myself at the Main Pools. I was pleasantly surprised at how windy it was despite the ship still being stationary. There was a running track on Deck 12 that encircled the Main Pools, but fitness was the least of my concerns on this trip – the only fitness I was looking forward to doing this weekend was fit'ness 24-hour free food in my mouth.
Oh, did I mention that Mariner has a grand total of 10 pools – 4 pools & 6 jacuzzis – and that the jacuzzis stay open all night long? Because they totally do.
I made my way up to Deck 13 to check out the Sports Deck, which housed a rock climbing wall, an inline skating track, a basketball court, and mini golf. I'm still quite amazed that they managed to fit all of this on the ship, even having taken the time to appreciate its' size.
Time flew by quickly during my exploration of Mariner, and the siren was sounded for the emergency evacuation drill at 4pm. All guests were required to make our way to the appropriate staging areas designated on our SeaPass (mine was B11). Royal Caribbean's staff were extremely professional and friendly while making sure that all guests got to the right places. Before we knew it, the drill was over and it was time to set sail (yes, we were docked in Singapore this whole time)!
I made my way back to my room stateroom to freshen up before deciding what to do next, and received a phone call from the manager of the Italian Restaurant onboard – Giovanni's Table. Royal Caribbean had arranged for my dinner that night to be at Giovanni's, and the manager was calling to confirm what time I would be arriving at the restaurant for my meal. He was kind enough to inform me that their peak hours were between 7-8pm, so I chose to have dinner at 8pm on his advice.
Shortly after, I knocked out for awhile on my Royal King-sized bed (I just flew in that morning, cut me some slack) before being woken up by the sound of celebrations just outside my window.
I pulled back the curtains overlooking the Royal Promenade and was greeted by a bustling parade. The Promenade was full of entertainers, Dreamworks characters, and guests (mostly families with young children). I got dressed and popped downstairs to check out the parade for awhile, but it really wasn't my thing, so after awhile I headed up to the pools to lounge around while sipping an ice-cold beer or two. Or three – but who's counting, really?
After catching the sunset, I quickly went back to my room stateroom to get ready for dinner at Giovanni's Table. I made my way there and was seated at my reserved table.
Warning, #foodporn pics coming right after the jump.
The great thing about Giovanni's is that I could order anything on the menu after paying a one-off cover charge of US$20 (all transactions onboard Mariner are in USD). Literally anything. Immediately after being seated, I was served some bread with the typical olive oil/vinegar mix. The bread was warm and fluffy, a sign of the good things to come.
Being the basic b*tch I am, I opted for a Caesar Salad as my starter. The Romaine Lettuce was fresh and crunchy, the croutons were well-seasoned, and the cheese – oh God yes, the cheese – was heavenly. There was a little less salad dressing than I was used to, but the final product combined to create a very well-balanced flavor.
Next, I had a tomato-based seafood soup. The soup contained assorted seafood such as prawns and clams, and was served with a a slice of garlic baguette. The flavor was sharp and zesty, and the prawns were cooked very well – not rubbery at the slightest. Fun fact: I'm mildly allergic to prawns (barely enough to cause some annoying rashes on my arm) but I powered through this dish, rashes be damned.
It was at this point that I realized the couple seated at the table next to mine were having a…rather interesting discussion.
The table to my left are planning how to ditch their kids tomorrow so they can have the day to themselves. Kinda sweet kinda funny kinda sad

— Matt Liew, KW (@MattLiewARC) December 16, 2016
True story, folks.
But hey, I guess it's a testament to how many activities are available onboard Mariner to keep their kids occupied while they spend some quality time together, right?
Anyways, back to the food.
My Primi Piatti; L-R: Gnocchi covered in melted Gorgonzola (Blue Cheese), Gnocchi with Black Pepper, Gnocchi with Black Pepper & Mozzarella CheeseThis next dish was one of my personal favorites from my trip to Italy two years ago – gnocchi. Gnocchi is basically a pasta dumpling, and in this case, a potato pasta dumpling. The dish I had was cover in melted Gorgonzola (Blue Cheese). It already smelled amazing when my waiter set it down in front of me, but they took me to Flavortown when they offered me black pepper and mozzarella cheese as additional toppings. 10/10 would recommend.
For my second main course of the night (yeah, I wanted an authentic Italian dining experience and Italians eat a lot), I had a 8oz Medium-Rare NY Striploin Steak served with fries and asparagus, paired with a delectable glass of 2014 red wine from Tuscany, Italy. The steak was a little closer to Medium than Medium-Rare in my opinion, but it was still juicy and extremely satisfying to consume. The kind staff at Giovanni's actually offered to replace my steak with another if it wasn't done to my satisfaction, but I politely declined as I was satisfied with my steak and proceeded to finish it.
By this point I was absolutely stuffed, but mama didn't raise a quitter – so I had Tiramisu for dessert. The sponge biscuits were thoroughly soaked in coffee and soft, while the alcohol in it was strong but not overpowering – just the way a tiramisu should be. I really, really wanted to try the risotto but alas, I was completely out of space, so I tapped out for the night.
Somewhat entering a food coma, I thanked my gracious hosts at Giovanni's for the terrific meal and service before stumbling out, slowly making my way across Deck 11 to the Main Pools where Dancing With Friends Singapore (henceforth DWF) were hosting their pool party. I was soon greeted by the sight of, well, this:
DWF Salsa Cruise attendees, dance instructors, and competitive dancers alike turned the empty space in front of the Pool Bar into a lively dance floor. Everyone looked like they were having a great time, as they were all smiles while they salsaed the night away.
Now, I should probably point out that I have absolutely zero experience at salsa and latin dancing. I was equal parts impressed and intimidated by how natural everyone seemed that night, but even a salsa newbie like myself was welcomed with open arms by complete strangers – I was unknowingly given a crash course in salsa dancing by someone who I would later discover was one of the instructors/performers.
How low can you go?
Photo(s) courtesy of Luka Kivela & Dancing With Friends SingaporeA few hours, many dances, and an impromptu limbo line later, the DWF Pool Party was officially over – but my newly-made friends and I weren't ready to call it a night just yet. We ended up hopping into the warm, welcoming waters of the jacuzzis for a nice relaxing soak while getting to know each other a little better. I soon discovered that most of the guests attending DWF's Salsa Cruise were from all around the globe: Hong Kong, China, South Korea, Vietnam, Australia, Italy, Spain, and France – to name a few countries.
After awhile, the fatigue from traveling finally caught up with me so I wished my companions a good night and headed back to my room.
---
To plan your cruise with Royal Caribbean, visit https://www.royalcaribbean.com
Alternatively, get in touch with Royal Caribbean's Malaysian representative:
Gem Travel & Tours Sdn. Bhd.
37B, Second Floor,
Jalan Wan Kadir 2,
Taman Tun Dr Ismail,
60000 Kuala Lumpur
Tel: +603-7727 4835