*If you missed out on Day 1, read it here!
Day 2
All worn out from the previous day's activities, I woke up a little too late for breakfast – but there wasn't an issue as I swung by Café Promenade for a quick bite.
We were docked in back in Malaysia – Port Klang to be specific – and Royal Caribbean offered all guests the option to disembark for offshore excursions. Some of the other cruise attendees opted to disembark and explore what Malaysia had to offer, but being a local I wasn't keen on leaving the comfort of Mariner for the familiar landscape of the Klang Valley – so I opted to stay onboard and indulge in her many comforts.
I made my way up to the main pools on Deck 11, only to be greeted by hordes of families with children frolicking under the morning sun of Malaysia. Being the child-averse mid-20s male that I am, I grabbed a bucket of ice-cold Budweiser and headed over to the Solarium Pool, which was significantly more peaceful (Solarium access is restricted to guests aged 16 and above). I found a nice spot to settle into, and whiled away the hours with some much needed R&R. #daydrinking
Noon rolled around and I had to forcefully peel myself off the pool chair to get lunch. I didn't feel like dealing with the crowds in the Windjammer Cafe, so I opted to grab some hot dogs from the Dog House instead. The Dog House offered a decent variety of hot dogs, – seven, if my memory serves me well, – so I took full advantage of the fact that food was free-flow and tucked into several juicy, delicious hot dogs.
One of the crew members was even walking around promoting the fact that there was a Johnny Rockets onboard, but I opted not to dine there during my trip due to the franchise being available back in the Klang Valley – although I will admit that unlimited milkshakes for a single fee proved to be a strong lure.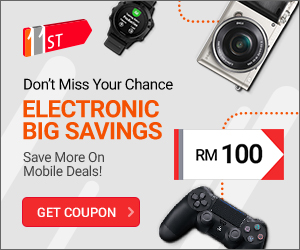 I wanted some froyo to cap off my meal, but the line was far too long and I had to get ready for the DWF workshops later that afternoon – so froyo would have to wait. I headed back to my room for awhile after lunch to freshen up, before heading down to the workshops on Deck 2.
My Malaysian-ness showed, as I somehow managed to be late for the start of the first workshop of the day.
The highly animated Mouaze's workshop.
Photo(s) courtesy of Luka Kivela & Dancing With Friends Singapore
Over the next 4 hours, I would attend workshops by Monica Dobroiu (Romania), Arnold & Wandaisha (Romania), Mouaze Konate (France), and Tarek & Debbe (Italy).
Hours later and much knowledge absorbed, we were all quite exhausted – but the excitement in the attendees' was palpable.
Everyone was excited to try out their new knowledge at that night's social dance – but not before we were treated to some special performances in Mariner's gorgeous Savoy Theatre.
Korke & Judith during their performance; L-R: Juan Ruiz & Rhonda Tang, Korke & Judith, Bastian & Santinah, Arnold & Wandaisha, Karina Park, Sao Mai & Beso Latino; Bastian & Santinah during their performance.
Photo(s) courtesy of Luka Kivela & Dancing With Friends Singapore
Anyways, here's a little highlight video of the day's events that I managed to shoot:
By the end of the day's workshops, I had effectively taken a crash course in Salsa, Bachata, Cha Cha, and other various forms of latin dancing. I felt a little more confident heading into the night's social dance – just a little – but not before I had other things to attend to!
Heading back to my room after the performances, I checked that day's Cruise Compass for the first time and realized that I had missed something important: a Singles & Solo Travelers' get-together at the Schooner Bar on Deck 4. Note to all future cruise-goers, check your Cruise Compass every day and plan out your day properly so you don't miss things like I did. ?
I slipped into my best formal wear in preparation for DWF's themed Formal Dinner – Men in Black, Ladies in White – but still had about an hour before the dinner started. I headed back down to the Royal Promenade where the Captain's Reception and a Jewelry Sale were happening. I got the chance to meet the Captain and had a brief chat with him, but regrettably we didn't get a picture together – the downsides of traveling solo.
Royal Caribbean's staff handed out free glasses of champagne throughout the Captain's Reception & Jewelry Sale – an act of generosity and hospitality that the other guests and I gladly welcomed while enjoying the soulful music of Top Notch, one of Mariner's in-house bands. I found a ring that really caught my eye and was really, really tempted to buy it – but ended up not doing so.
They say time flies when you're having fun, and before I knew it, it was time for the Formal Dinner in the majestic dining hall. Everyone was dressed to the nines – Men in Black, Ladies in White. We had a great time over dinner, cracking jokes about how we'd all be sucking in our tummies after the filling four-course meals that we ordered, – all complimentary and included as part of the cruise, – and I discovered that some of my tablemates went on the offshore excursions offered by Royal Caribbean as they eagerly discussed the sights that Malaysia had to offer. One of them in particular was amazed by the beauty of Batu Caves.
Dinner was over, and it was time for the night's social dance at the Lotus Lounge. I was eager to test out my newfound dancing skills, and as a result, accidentally neglected my journalistic duties to take some videos and pictures of the night. Thankfully DWF's photographer for the cruise, Luka Kivela, was on hand to document the night's events.
The night officially ended at 1am, but like the night before, most of us weren't ready to call it a night just yet. Some of the dancers headed off for another round of dancing at the Dragon's Lair, but another group of us decided that a nice, long soak in the heated jacuzzis on Deck 11 sounded amazing, especially after dancing for more than six hours that day – four hours of workshops and three hours of social dancing take quite the toll on your legs.
Not everyone could fit into the shot, Photo(s) courtesy of Luka Kivela & Dancing With Friends Singapore
---
To plan your cruise with Royal Caribbean, visit https://www.royalcaribbean.com
Alternatively, get in touch with Royal Caribbean's Malaysian representative:
Gem Travel & Tours Sdn. Bhd.
37B, Second Floor,
Jalan Wan Kadir 2,
Taman Tun Dr Ismail,
60000 Kuala Lumpur
Tel: +603-7727 4835