The recently concluded Red Bull Coliseum Season 2 was a giant mess. But before we dive into this particular whirlpool without a handy float or a lifeguard, let us lay down the basics aka the intro first.
The Red Bull Coliseum (RBC) Season 2 was a large scale esports event that was held at Sunway Pyramid from 27th to 29th October 2017. Organised by Fallout Gaming for Red Bull Malaysia along with official partners MSI, DIGI and Logitech, this Coliseum fest was a big thing because it was an international tournament involving players and teams from Singapore, Thailand, Vietnam, Indonesia, Philippines and of course, Malaysia. Additionally, booths (VR section, Logitech, Digi, MSI and others) were there too with some basic promotions.
As a major esports competition which hosted contests with four of the biggest competitive games in Malaysia (Overwatch, CS:GO, FIFA Online 3 and DOTA 2) throughout the three days, one would rightly assume that RBC would be jam-packed with hype, excitement and a great, ceiling-breaking gaming atmosphere.
A top down view of the event on Saturday (Day2)
Well, if you guessed that, you're half correct. One can genuinely feel the hype and excitement in the air, especially between the gaming stations when players shout instructions to their teammates (in the Overwatch area, the common stressed out shouts would be "MERCY! MERCY! MERCY!" while at the FIFA Online 3 area, one would hear joyous hollers when a player scored a goal). The atmosphere was truly enjoyable as both players and supporters stayed professional, respectful and civil at all times; a genuine display of sportsmanship.
However, the same cannot be said of the organizing of the event as a whole and this was where the ugly parts comes in. The event was disorganised and this poorly prepared disgrace of an esports event was surrounded by a lingering air of 'Amateur Hour'. Unfortunately for everyone, during that 3-day period, Red Bull Coliseum Season 2 was riddled with multiple problems from start 'till finish for players and attendees.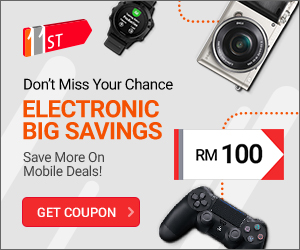 On Friday (27th October), as seen in the above screenshot of Tilt Valhalla (Indonesian Overwatch team)'s Facebook post, Overwatch's early tournament stages were postponed to Saturday (28th October) due to 'technical issues' while other parts of the event's tournaments were also delayed.
On that same day (Friday), in a clever and kind attempt to save the day, Clement Hui from The Pantheon offered to assist the poor Overwatch players (who were sadly left hanging) by providing them a venue to do some much needed training and keep their mind focused. Much kudos to Clement and quite a few boos to the organisers. Some players took up the offer while some declined as they had understandably went back to their work, studies and well, life in general.
Much to everyone's chagrin, the problems did not not stop on Friday. On Saturday, when one walked right up to the registration counter, one could see few pieces of A4 paper on the table. There were four pieces of A4 papers containing handwritten notes, one for each esports tournament. Any team who had arrived at the venue were to write their team name in pencil on said pieces of paper. High school much? And there was no media registration list; you only simply need to confirm with Fallout Gaming's PR person that you have RSVP-ed with them beforehand. No proper updated schedule, no press pass, no information about anything really, all we got was a simple outdated brochure riddled with errors.
The tournament brochure given by the crew was filled with wrong and missing information, an example of which you can see in the above photo. Despite delays, things seemed to be going smoothly 'on the surface' to the naked eye, where the gaming stations and the main stage area were running without any big hitches.
Not surprisingly, delays and pauses kept on making unwanted cameo appearances in-between and during games, affecting the players, emotionally and mentally. Additionally, to add more misery to the whole thing, according to a spectator, organisers were "changing the schedule from the original plan, causing a lot problems for players on-stage and on-ground." Said eagle-eyed spectator also observed the fact that "Fallout Gaming seems to be pushing responsibility to MSI regarding any hardware problems" and whenever a player complained, the Fallout staff would simply regard their complaints as "computer problem".
Gaming hardware-wise, it was clear things were not fine at all. For example, at Overwatch's gaming stations (as seen above), participants were using different MSI laptop models throughout the tournament; meaning each player used a different laptop and differences in specs appeared visible to those in attendance. Occurrences of lag and FPS problems (overall, the laptops' FPS were not up to professional standards) sprouted like mushrooms after a downpour. More importantly, a tournament should use a streamlined set of laptops for at least a fair playing field. Shouldn't a tournament of this scale use proper equipment?
To paraphrase one of the tournament's teams, they believed the organizers were clearly not prepared at all to hold the event and confusion ensued because all four games were being hosted and played together at the same time. Instead, they felt that each game should be played at separate times to avoid the unnecessary mess and stress for those who were in attendance. As a spectator, good luck making any sense of the event if you just drop by to watch some amazing gameplay from talented individuals and teams.
In the midst of all this drama, a google drive link containing a document allegedly from Vietnam's GameHome E.Sports Organizations Chief Executive Officer came out of nowhere. Said document detailed some of the event problems and things definitely look fishy.
The problems continued to make special appearances on Sunday with a dramatic climax. Mix-ups, miscommunication and scheduling problems caused the tournament finals to start way later than scheduled. The first final match was to be DOTA 2, played on the main stage while Overwatch's semifinals 'were still ongoing' due to Friday's postponement. Sunday was supposedly reserved only for Final matches wherein only the Main Stage area was to be used. Before the second set of Overwatch semifinal match could even begin, everything including DOTA 2's final match was paused indefinitely due to 'technical difficulties'. Before said pause, the main stage's screen was flickering, a foreshadowing on the impending disaster. At this point, as one can imagine, there was palpable frustration in the air.
Sometime later, the climatic part of the whole thing made its grand entrance in the form of the above Facebook posts depicting the announcement for the venue changes. This feels like yet another failure for esports in Malaysia, now to see how long this takes to make it to the international gaming community, oh wait, it already did.
Not long after, comments and posts regarding the alleged 'real story' behind the cliffhanger ending emerged. As one can see in the above comments, in true millennial fashion, disgruntled commenters voiced their opinions via emojis. On top of that, one of the above photos also showed a post regarding the alleged miscommunication between the organisers and a Singaporean team. But most glaringly, even Dota 2 caster and personality Andrew 'Zyori' Campbell caught wind of these shenanigans. Apparently, from hearsay, MPSJ was involved in the closure on Sunday.
To cut a long and agonisingly torturous story short, the CS:GO and Overwatch finals, as well as all prize giving ceremonies were held at The Pantheon (their 'saving-the-day' pattern making a comeback again) late into the night, thrillingly succeeding in taking this rollercoaster ride and its unwilling passengers to the next level; the players would be dead tired and surely would not be playing their best in the finals. After the whole thing finally ended, here comes the best part- the official and complete list of winners and runner-ups have yet to be released by the organisers at the time of this write up. Fallout Gaming has stated when we first contacted them on Monday 30th October 2017 that they will only be releasing an official statement early next week. Such a lacklustre conclusion to an electrifying story, indeed. This article would have been posted earlier, but for due diligence we decided to ask one last time on Tuesday 31st October 2017 if Fallout Gaming would like to release an official statement before we posted our article.
Didn't take long for someone to bump our request up the chain of command and Adrian Gaffor, Co-founder & Managing Director, wanted to meet us in person on the same day.
When asked about the allegations of the event being held without permit, the organiser, Fallout Gaming stated that "everyone is entitled to their own opinion" and requested those with complaints to directly contact the organiser.
Organisers Fallout Gaming have issued the below response to the allegations. The statement claims, alongside photo evidence, that the event was requested by the MPSJ to cease the "illegal cybercafe business" Fallout Gaming were allegedly running in the Sunway Pyramid concourse.
Regarding Red Bull Coliseum Season 2:We would like to clarify the events of the final day of Red Bull Coliseum:In the…

由 Fallout Gaming 貼上了 2017年10月31日
Here are some of the other statements from Adrian Gaffor from Fallout Gaming from the same interview.
Regarding the RBC's problems: with rapid growth, comes organisational and manpower issues. Adrian believe that they will come back with a stronger team and stronger management
Regarding concerns of fans towards future events: mistakes are made so we can learn from them, though admittedly, RBC wasn't the best event. With the esports scene growing, Fallout Gaming is here to stay. Concerns are noted and one can email/pm them directly via email/FB message whereby their concerns/complaints will be addressed. People tend to focus too much on negativity instead of the good points.
Regarding transportation issues, all SG teams are fully 100% compensated. And the teams are provided with two departure times. The managers are notified about this so if they miss it, then they miss it.
Regarding the hardware specs, Adrian claims that despite having different laptop models, all the specs are the same.
Adrian Gaffor
All in all, for the sake of everyone involved, especially the gaming community, the organizers do owe everyone an apology, and they should make amends. Here is to many more years of gaming, let's not repeat these mistakes and make Malaysia great again.
– Written by Abel  Tan