Pros
Keyboard is great
Build quality is good
Good selection of IO & included card reader
Screen flex is minimal
Cons
Trackpad clickiness is not great
Keyboard flex is pretty bad
Fan noise is loud
Caps Lock, Num Lock and etc have indicators in front of the chassis
Mehs
Backplate is difficult to remove but easy to upgrade
The one vent on the left can get hot
Included DVD Drive (in 2017)
Gamer-ish accents
The ASUS ROG GL553VD is ASUS' stab at tackling the mid-range gaming laptop market under their Republic of Gamers branding. Advertised as a laptop that has "Gaming without Limits," the flashy design and relatively powerful internal specifications practically scream designed for hardcore gamers – which can be a good or bad thing, depending on your perspective. But does it have what it takes to be worth the expense? I spent a few days with it to find out.
Pricing
| | |
| --- | --- |
| GL553V-DDM635T | |
| Product Spec | SRP (RM) with GST |
| i7-7700HQ/4G/1TB SATA/GTX1050 4G/ODD/WIN 10/FHD TN 200nits/Bagpack | 4199 |
| GL553V-DDM282T | |
| Product Spec | SRP (RM) with GST |
| i7-7700HQ/8G/1TB+128G SATA/GTX1050 4G/ODD/Win 10/FHD TN 200nits/Bagpack | 4599 |
For our review, we went with the GL553V-DDM282T model.
Specifications
The GL553VD pretty much has all the specifications you'd expect from an entry-level gaming laptop released in early 2017. The processor is a higher end i7-7700HQ clocked at 2.8GHz which should have no problems with everyday tasks and most triple-A games released up to 2017 (as of writing). It has a stick of 8GB DDR4 RAM and a 128GB SSD + 1TB HDD combo for fast boot ups and large game installations (which honestly needs to be the bare minimum in any laptop if you ask me) and you have a standard NVIDIA GTX 1050 providing the graphical horsepower.
Personally, I think the GTX 1050 Ti would've been the better choice but the 1050 should still be enough to run most modern triple-A games at low to medium settings at acceptable frame rates. At this price range however, not having the Ti model feels slightly disappointing considering how much more cost effective it is over the 1050.
As for IO, the ROG is actually quite stacked, coming in with one Type-C port, two more Type-A USB 3.0's and one USB 2.0, an Ethernet port, one HDMI 2.0 port and an audio combo jack on the bottom left of the chassis. It also comes with a card reader which is awkwardly placed under the front of the laptop body, but it's a nice addition nonetheless.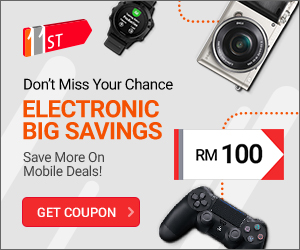 There's a DVD drive too, which is rather odd. I'd gotten rather used to carrying around my data in external hard drives and USBs so seeing a DVD drive on a laptop in 2017 was confusing. It might be nice for people who still need to handle a lot of optical storage, but considering how cheap external DVD writers are nowadays, its inclusion was a bit of a head-scratcher.
All in all, there was enough choices here that I never felt compelled to carry around an extra USB hub or limit myself too much in terms of peripherals – and it's always great to see a Type-C port on a mid-range laptop, something that we really don't see enough of in laptops around this price range.
Build
In terms of build quality, the ROG hits sort of a mixed bag here. On one hand, the external metal plating on the top shell of the laptop is a great touch – making it feel like a premium laptop when lying face down on a table – and on the other, you have a plastic chassis for the rest of the laptop, which feels less fancy in comparison. This isn't necessarily a bad combo when pulled off correctly, but in the GL553VD's case (no pun intended) there are some glaring flaws which make it less than ideal.
For example, the flex. Oh god, the flex. The screen flex is okay because of the metal construction on the lid, but press down on the keyboard hard enough and you'll find a worrying amount of leeway between the top and bottom of the chassis. It shouldn't be an issue for the most part, but if you're the type (no pun intended – again) who types with hard strokes, then you might find yourself straining the chassis quite a bit.
Which brings me to my next point – the highlight of this laptop – the keyboard. I really, really like this keyboard. It's a 4-area RGB illuminated chiclet keyboard with red scissor switch keys, which have great travel and provide nice tactile feedback when pressed. Now, typing is a subjective experience, and some people have different preferences when it comes to keyboards, but in my personal opinion, the GL553VD's keys are probably the best one you can find for a laptop under RM5k.The only other laptop I've reviewed which has come close is probably the HP Omen ce031tx, but the travel distance is a lot smaller compared to the GL553VD.
The trackpad is alright – the surface area is a little small, but passable for a laptop. It has Windows Precision drivers which feel a little too responsive on first usage, but a quick trip to the settings to dial down acceleration fixed the issue pretty quickly. My main issue with the trackpad is probably the click responsiveness. Tapping works fine and registers clicks like it should, but actually pressing down on the pad to click can be frustrating sometimes.
As for upgradeability, the ASUS GL553VD gets a passable score. The backplate has a lot of screws with one hidden behind a rubber sticker, and you need to remove the entire backplate in order to open it up, but all the storage slots for RAM and hard drive connections are easy to access so it's not that big a deal. The HDD comes with a metal caddy attached to the pre-existing enclosure, which I felt was a nice touch for that extra bit of sturdiness. You'll find the battery tucked away in the recesses of the hinge.
Performance
Benchmarks are pretty standard for the GL553VD. Throttling isn't heavily pronounced, but it did get very severe during harder workloads, which is a little of a drag on overall performance. You should be seeing around 60 fps during games like Tomb Raider on high however.  
Battery life on the ASUS GL553VD is… not great. Upon testing, the GL553VD only lasts for about one and a half hours during a regular gaming session – even after the system starts throttling performance to increase efficiency. Regular workloads didn't fare much better, lasting between 3-4 hours for heavy web browsing, and averaging around 2-3 for video content, sometimes less. I suspect the culprit lies in the smaller real estate afforded by the DVD drive – the entire battery takes up very little space in the hinge, and it feels like ASUS could've omitted the drive for a bigger battery. Temperatures around the laptop were actually pretty decent most of the time – never breaking past 60 degrees on most of the laptop. The vents did reach an alarming 80 during one intense gaming session, but I suppose that's just the caveats of having a laptop with a single fan design instead of dual vents like some other competing laptops (like the Dell Gaming 7577). The fans do get very loud at max bearing however, and it's definitely noticeable if you don't have headphones on.
Conclusion
So, here's the verdict. Is the ASUS ROG GL553VD worth your hard earned money for the features it offers? The short answer is… Probably not. For a laptop that sits on the higher end of the RM3k to RM4k++ spectrum, the ASUS GL553VD suffers from one too many setbacks to be a compelling purchase when a few competing laptops from other brands have better executions for less. It's a sad notion, for sure, since I feel like the ASUS has gotten a lot of the formula right – with a little more spit and shine, the GL553VD could have been something really special for any prospective buyer out there. But as it stands, there are too many flaws that blemish the reputation of this laptop for me to call it a good value buy in the year 2018. It was a nice computer in 2017, but with stiff competition in terms of pricing – you can do better with some modding.