Nestled up in the clouds of Genting Highlands lies Genting SkyAvenue – a world-class shopping mall packed to the brim with food attractions, some of which Malaysians have never seen before. From the famed Iberico ham of Spain to succulent wagyu steaks, there are plenty of options available whatever your fancy, which is perfect given Genting's upcoming relaunch of their theme park, a sure draw for Malaysians all over the country and visitors from all over the world.
Discerning Malaysian foodies, however, will want to head over to the Malaysian Food Street in SkyAvenue – a collection of twenty of Malaysia's best restaurants and chefs serving their signature local cuisine. The Malaysian food Street itself is divided into five zones, namely, Kuching, Melaka, Ipoh & Penang, Little India, and Petaling Street, with all the attendant cuisine associated with those locations.
Our culinary journey began at Chef Muthu's Sri Paandi – yes, that famous chain straight outta Brickfields. A legacy name that's been in operation since 1986, Sri Paandi was handpicked by Genting to join the Malaysian Food Street, and are the sole representatives of Malaysian Indian cuisine at Malaysian Food Street. As one might expect from Sri Paandi, their Banana Leaf Rice set comes with the full array of vegetable dishes and chutneys of a full banana leaf meal, accompanied by papadom and a mouth-watering piece of fried chicken.
The chicken, fully marinated and fried to crispy perfection, truly bring the whole meal together, adding a little pizzazz to the combination of sweet, sour, and spicy that dominates the mouth upon taking a bite of rice with curry, vegetables, and chutney. We chose to go with fish curry as our gravy of choice to go with the rice, and we're happy to report that Sri Paandi has kept the little kick that makes a good curry great.
Next on the menu was Chef Tan Tuan Yong's Hokkien Mee and Claypot Fish Head Curry. Hailing from the famous Loong Kee in Jalan Pahang, Chef Tan has been cooking since he was 7-8 years old, and it shows in the level of perfection in his craft. His Hokkien Mee features generous-sized prawns and lard bits, complete with a delicious gravy that captures the minute flavor intricacies of a charcoal fire. Needless to say, this was one of the more popular dishes at the review, and the Claypot Fish Head Curry is rich and flavorful to boot.
Red Gold Restaurant's Steven Tan served up his signature Yong Tau Foo – a staple of Taman Connaught since 1976, Stteven prides himself on serving up handmade fishballs made of ikan parang – and no flour at all. Needless to say, this makes all the difference in his Yong Tau Foo, with the flavor of the fish pairing perfectly with ladies' finger and eggplant. Yong Tau Foo is a food that's easy to get right but hard to master, but Steven's fishballs make his a masterclass in how to do the dish right.
Representing 35 years of history in OUG, Tracy Ong's Seafood Pork Noodle is familiar to the residents of the Old Klang Road area, and keep his shop in business with their enthusiastic patronship. Now with a stall in Genting SkyAvenue, OUG's famous seafood pork noodle is an indulgence for fans of Chinese cuisine – a rich broth complemented with the strong flavors of seafood and elevated by the gentler taste but more solid mouthfeel of the pork.
We took a detour to Kajang for Chef Nor Ramdzan and Chef Asyraf's Sate Rono – the only sate store in Genting. Handpicked for the Malaysian Food Street, Sate Rono does Kajang's tradition proud with succulent and juicy skewers of sate, sweetly marinated and paired with chunky peanut sauce. No meal of Sate Rono would be complete without onions, cucumbers, and ketupat, and you can believe that a mouthful of chicken sate with a little bit of ketupat and and a bite of onion is heaven on Earth.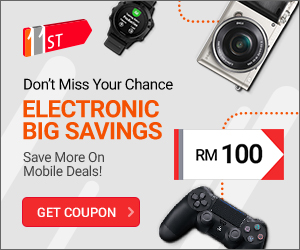 Chicken rice fanatics, don't worry because your craving is represented well. Chef Ng, hailing from Ipoh's chicken rice central of Buntong, has been in the business for 34 years – no surprise, given his uncle is also a chef at the iconic Lou Wong chicken rice restaurant. Serving up Ipoh's signature Hainanese Chicken Rice – steamed chicken for the uninitiated, not roasted – Chef Ng touts the smoothness and texture of his chicken as his main selling point, and we're glad to report he delivers in spades. The soy sauce never overwhelms the gentle chicken flavor, and the taugeh is crisp and fun to bite into. And the rice? Heavenly.
Klang may have a certain reputation among KL-ites, but to foodies, Klang is home to Malaysia's best bah kut teh. Representing the port city in the Malaysian Food Street is Chef Jack Lee of Restaurant Kee Heong Bah Kut Teh. His take on this Malaysian favorite features a clear soup with no MSG whatsoever. Emphasizing the health benefits of the herb mix used in his soup, Chef Jack uses a family recipe that's 35 years old, as befitting a 3rd generation chef. His soup is more gentle than what most may be used to, while the clear factor definitely adds to the novelty of it all, and we could definitely polish off a whole bowl on our own.
When you think Char Koay Teow, you think Penang. Chef Guan of KTG Cafe in Lorong Selamat represents the flavors of the Pearl of The Orient in our review of Malaysia Food Street, and his char koay teow is everything you want from the dish – served piping hot and with big prawns to boot. Cooked to perfection in his wok, there really isn't a better description for his work than – it feels like we're in Penang.
While we only managed to sample a small selection of the stalls available at the Malaysian Food Street, it was definitely a promising take on the typical food court. By gathering some of the most recognizable names in Malaysian food, Genting has created another attraction here to die-hard fans of local cuisine, and a welcome alternative while you're enjoying the chilly climes of Genting. To find out more, head to www.rwgenting.com.