The sleek, sophisticated Nitro 5 from Acer Malaysia with its striking red accents and black brushed surface – it's certainly a brilliant budget gaming computer that won't break your bank.

由 The Level MY 貼上了 2017年12月13日
Pros:
Aesthetically pleasing design

Affordability for a Full HD gaming experience

Build Quality
Cons
As with all budget gaming laptops, the screen will be dim and not as vibrant

Mild overheating potential that may potentially throttle performance

Mediocre battery life

4GB RAM base models in Malaysia
Now the machine we unboxed was the Acer Nitro 5 AN515-51-59XR 15.6″ Laptop.
Windows 10 Home 64 Bit

Intel Core i5-7300HQ 7th Generation Kaby Lake Processor

2.5GHz Quad-core, 3M cache

Max Turbo Frequency 3.5GHz

Chipset: Intel® HM175

4GB DDR4 RAM (4GB x 1, upgradeable to Max 32GB DDR4 with two DIMM slots)

1TB SATA HDD 5400RPM (Has an expansion for M.2 NVMe SSD)

NVIDIA GeForce GTX 1050 2GB DDR5

A vibrant 15.6" FHD (1920 x 1080) Acer IPS Display

Networking & Communication

Gigabit Ethernet, Wake-on-LAN ready

802.11 ac/a/b/g/n wireless LAN supporting MU-MIMO Technology

Bluetooth

Acer HD webcam, 1280 x 720 resolution, supporting HDR Imaging

I/O

SD card reader

USB Type-C port, Two USB 3.0 & One USB 2.0 ports

VGA & HDMI™ port with HDCP support

Battery

4-cell 3220 mAh Li-Polymer

Acer TrueHarmony Technology & Dolby Audio Premium Sound

Acer Coolboost™ technology – advanced thermal system – dual fans

Iron-Red Backlit Keyboard

Dimensions 391 (W) x 266 (D) x 22.5 (H) mm

2.7 KG

Retail Price RM 3299
Now this computer is by no means fast, it was sluggish during normal tasks and became very frustrating. We found that the 4GB of RAM in our model was a seriously bottleneck. Luckily this is a simple fix, albeit at the cost of a bit of extra cash to upgrade to at least 8GB.
With the RAM issue solved, the Acer Nitro 5 is actually very reasonable as a budget gaming laptop. It ran Dota and CS:GO without issue, while Overwatch did suffer a tad, but dropping the graphics quality to medium solved the issue and had no problem getting 50-60 FPS.
As for other gaming benchmarks, for Rise of the Tomb Raider it averaged 24 FPS on high or 45 FPS on medium. The game is certainly playable and it shouldn't have too many issues playing most games, just don't expect ultra settings on everything, even if you opt for the GTX 1050 TI variant Acer Nitro 5 model.
Truly for the price of RM 3299 (Suggested Retail Price), the GTX 1050 base model really makes for a great budget laptop, as long as you upgrade the RAM. Once you go for the Acer Nitro 5 (AN515-51-70Y8) 1050 Ti variant, the RM 4699 price tag is comparable to other laptop makers, so you might want to do a bit of window shopping. As for the AMD variant, it looks to a be a pretty solid laptop for RM 2999 (SRP).
The laptops' overall design is great and is of a very sturdy build quality. The only other small issues I really have with the Acer Nitro 5 are the mediocre battery life, with 3:15h on daily tasks like answering emails and 2:00h when watching a movie. Then there is the average 1080p display, which as with most budget laptops have a poor sRGB gamut coverage of 59.1% and is not the brightest around.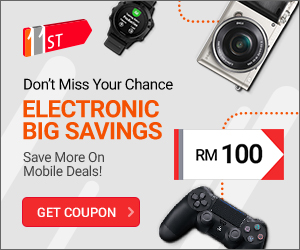 The biggest concern really is the thermal management for the graphics card. I notice some slightly high thermals which could lead to some throttling during prolonged intensive gaming sessions. However, this was never an  issue when we tested the laptop.
VERDICT:
With a bit of tweaking, this laptop is great value buy for someone who likes to game often and is on a budget. While it doesn't stand out hardware wise, it really is a solid choice for gamers as long as you add more RAM if you buy it here in Malaysia. Also many props to Acer for a nice elegant design for a entry level gaming laptop that doesn't scream 'look at me' so loudly like other gaming laptops.
Specifications for other variants of the Acer Nitro 5 in Malaysia:
Nitro 5 (AN515-51-70Y8)
Intel® Core™ i7-7700HQ processor Quad-core 2.80 GHz

NVIDIA® GeForce® GTX 1050 Ti with 4 GB Dedicated Memory

4 GB, DDR4 SDRAM

1 TB HDD, 128 GB SSD

RM 4699
Nitro 5 (AN515-41-F6UH)
AMD FX-Series FX-9830P processor Quad-core 3 GHz

AMD Radeon RX 550 with 4 GB Dedicated Memory

4 GB, DDR4 SDRAM

1 TB HDD

RM 2999
For more information check out their site at https://www.acer.com/ac/en/MY/content/models/laptops/nitro5