This post is brought to you by the Otterbox Defender Phone case series. While this product was received for review, opinions are unbiased and honest, actual opinions.
Are you an active person who hikes or goes jogging everyday? Does your job involves a lot of physical activity like a contractor or landscaping/ground worker?
Wait no. Better yet, are you someone who drops your phone constantly?
If you're not clumsy with your phone, you're either 1) In Denial or 2) A LAIYAH.
Well have no fear, as The Level reviews the sturdy and unbreakable Otterbox defender phone case series.
So far, the Otter cases have done us right by producing one of the best sturdy and drop proof phone cases out there in my opinion. But this Defender phone cases takes "defender" to a whole new level.
Let me clarify before the review: My lifestyle is very simple. On a work day, I do walk a lot as I take the MRT to work, and I walk to eat out at nearby restaurants. On the weekends I go to the mall or I do some light jogging . So I do not do any intense workout, or go hiking or travel a lot, and I am moderately clumsy with my phone.
Because I have (sort of) the right size phone for this, I am placed in a position: guinea pig.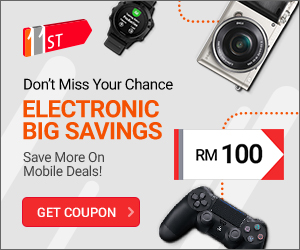 Without further or do, let's get into it!
(Note: Did we mention – there's a giveaway! Click here to win your phone case of choice.)
The Otterbox iPhone 7 design on Yasmin's iPhone 6+. (iPhone 7 case fits the 6+, too!) 
Aesthetic:
The phone case is really bulky compared to how slim my iPhone 6 is. It is a known fact that  silicon cases can be even bulkier but hey I need to live with it  for a week and a half, and guess what, it hasn't really become a problem for me.
The phone cases we got were fully black, but after looking it up online, there are other designs that you can choose from to personalise it if  you're someone like me who takes choosing the design of their phone case seriously.
The sleeve of the phone case is very satisfying to use and it is totally scratch proof.
First, the unboxing was super hard. Well, I wouldn't say it was difficult, but it was confusing because there were so many layers to it (Three layers to be exact). It took three of us and a YouTube video to open the case.
(Haha, how many idiots does it take to open a defender phone case?)
We saw a YouTube video where you needed a screwdriver…like there's no way you would need that, right? But we eventually figured it out WITHOUT a screwdriver thankfully.
But other than just looking at the aesthetics, let's get into the technical side.
Pros:
-For people who hike a lot or who jog or cycle a lot, this phone case comes with a belt clip, so no more worrying about holding it or putting it in your pocket- and it's on the go!
-The phone is dust proof. The on and off buttons for your phone,  the charger port etc, are all covered up. I used to live in a desert climate, so this probably helps out a lot.
-The phone case nicely frames the phone. It doesn't distract the user from the screen in anyway or the camera.
-It is a polycarbonate shell, so it resists scratches. There is a plastic sleeve that fits over the screen of your phone: and it also works in the rain.
-It can handle extremely high impact, to avoid marring the phone.
This is probably the big question everyone's asking:
I have dropped my phone a few times while having this phone case and I feel so much safer about it and it actually WORKS! The exterior slip cushion (second layer) absorbs the impact.
I'm not daring enough to throw my expensive phone 5 stories out of my apartment just to test it, but if it drops while you run…no need to worry.  The Defender phone case saved my phone!
I went a day without the exterior slip cushion because it's too bulky to fit into my tiny sling bag that I brought to a concert and I really felt that my phone was vulnerable. This phone case gives me the confidence that my phone will be safe at all times.
The Otterbox Samsung design on a Samsung. 
Cons:
-I do some jogging, but I didn't know if I would feel comfortable with my phone just hanging on my belt (and yes it is not comfortable). Also, I felt it was quite difficult to unhook it off my belt. I suppose that is the purpose, but it almost got stuck on my belt hook and I had to get a colleague to help me unhook it. Maybe it's not for petite women
-If you're a selfie maniac, or your job requires taking a lot of selfies (that actually exists,trust me) this may not be for you. It's a little hard for you to press the button.
-To press buttons on your phone in general is too hard. The on and off button needs to  be pressed really hard.
-It"s not waterproof: For all its bulkiness, it's a little unfortunate for it not to be waterproof.
-It's incredibly hard to clean. I had to wipe my screen a lot because it got dirty from dust (and my mischievous cat) etc. and I have no idea how, but the the liquid from the wet tissue got into the phone case, and now I have a splotch of water that I can't remove because I need three people and a video to pull it apart.
So what do I think overall of the phone case?
If you're a stay at home person, this is not for you. I think it's inconvenient if you're not an active person. You might as well buy a silicon cover if you drop your phone a lot.
If you think it's too bulky for you, as a female, my jeans pockets are often not functional (all the girls out there feel me) so my phone stays in my bag anyways.
However, it you go out a lot or if you're very active, this is definitely WORTH it. The negative aspects are all bypassable. They do not interfere with protecting your phone case in any way and are just things to keep in mind for your daily life.
It is STURDY.
It has one of the best phone protection cases I've ever had, and it's saved my phone so many times!