PROS
Fast Charging

Dual Camera

24MP Selfie Camera

4K Video
CONS
No Wireless Charging

Non-removable Battery

Average Hardware

Lacks Video Stabilization

Vivo is proud to presents its newest flagship phone, the Vivo V9, but will it make us proud too? We can see adverts everywhere, so many that probably we even lost count (do we even bother to count at the first place). This is my firsthand experience of this phone, reviewing all the specs the phone provides. 
With a price of RM1399, I think it is a bit overpriced for a selfie-centered phone while you actually can get a something better with the same price, like it's rival, the Oppo F7.
Design and Build
The beautiful new design from this V9 does look like Iphone X except for its fingerprint sensor at the back but it still gives that futuristic vibe to me. The notch on top of the phone does not really big impact on the phone, but for Whatsapp status and Instagram story, it kind of block the line indicating someone's story. Nonetheless, the notch gives you more screen.
The plastic body of the V7 makes the phone lighter and feels easy to carry along in the hand. To my surprise, the phone has a face lock that I can actually use but it still needs a bit of improvements in detecting faces and being a bit faster would be great. I forgive the V9 as it makes up for it through its fingerprint lock, where it just unlocks the second I put my finger on it. For the primary colors of this phone, they have black and gold but red is also available which is probably a limited color.
Other than that, the speaker is quite impressive as well, with loud and clear volumes that might bother your neighbours if the phone is in max volume. It also come with a notification LED that makes things so much easier for me because I constantly leave my phone in silent mode and wouldn't notice all the messages I've received – quite handy.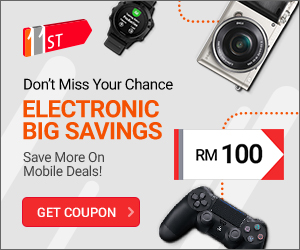 Performance and Specifications
With a benchmark of 89950 in Antutu, it is quite a let down for a new phone, especially when overhyped with its camera. The phone is fast and smooth with its Snapdragon 626 processor which it made my gaming experience pleasurable. I can even cranked up Mobile Legends to its highest graphics settings with no problems while PUBG only can be played on balanced and medium frame rates as its not supported in the phone yet. 64GB of internal storage might be just be enough for myself to store countless selfies and downloading apps, while the phone storage can also be expanded to 256GB via a MicroSD card.
The phone has a 16mp + 5mp dual rear camera which did quite well in capturing images but when it comes to taking low light photos, the phone did a pretty bad job at it. I can clearly see 'noises' (the grainy look) in the pictures no matter what angle I take them, making the pictures looked low quality even when it is in Ultra HD mode. For HDR image, it looks the same with or without the HDR on and for a normal person like me, the Professional mode is quite difficult to use because I don't know how to use it.
Now the front camera, it can take 24mp resolution images that will totally uncover your hidden pimples, but no worries, the beautification AI will help you. The beautification tech in the phone smoothen and clears your face, apparently making you look younger as well. The phone also includes VR stickers you can use to play with (just like the Snapchat being pre-installed in the camera) but for me, it just a feature that I won't use much.
Then there's the bokeh effect, a type of mode I would say nice, as long as you don't increase the AutoFocus too much or else it will look like its too edited. Let's move on to the video part, the best thing about recording in this phone is, it allows you to record videos in 4K resolution, but unfortunately enough, the phone lacks stabilization. Even if you are walking, it will probably looked like it just experience a mini earthquake.
Battery
The V9 has a non-removable battery which actually concerned me quite a bit. The problem with non-removable battery is you need to get to the store to remove the battery if there's any issue with it but if you can remove it by yourself then it fine (I don't recommend this). The battery capacity is 3250mAh which is quite low for myself, which I could constantly try to look for the charger.
If you plan to use it for gaming for an entire day, this might not be enough but normal day-to-day task like emailing, texting, taking pictures or even Instagram-ing are all fine. It also have a fast charging capability which only takes a bit more than 2 hours to fully charge with remaining 5% battery but sadly enough, you still have to charge it using a USB cable instead of a wireless charger. Though I can't be too picky with the price for this mid range phone.
Conclusion
Overall what would you pay for this phone is for its selfie capabilities and normal every day task but, the phone could be a bit better to cover its average performance.