By A.Akbar
It's been 4 years since the original lineup shook KL's Chin Woo Stadium with their hits, leaving in its space the echoes of Khairul Azim's screams. Recently, a poster emerged on local organiser REVOFEV's social media accounts of what looked like a possible reunion for the metalcore giants.
Initially, some of the band members denied the theories before making a huge surprise by confirming their return for one final show.
#LEGACY pic.twitter.com/vP2EQEP0BM

— REVOFEV (@REVOFEVGROUP) November 3, 2017
Since then, the news blew up on Twitter with mixed responses as some were devastated to know that they will only return for one show while others were ecstatic to finally witness the original lineup after years of reshuffling. However, there is currently no news on whether their former bassist, Adam, will join the four.
The band also took the opportunity to officially announce the details of their final show that will be held at The Bee Publika on the 29th of December featuring Patriots, Maddthelin, and Singaporean band, VILLES.
Time to witness the might of I, Revival for one last time.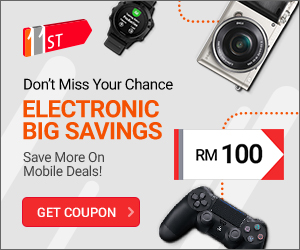 Date: December 29th, 2017
Time: 7pm
Venue: The Bee, Publika
Admission: Early Bird (RM10), Presale (RM20), Door (RM25)