ROG Masters 2017 CS:GO Grand Finals
For Dota 2 we had the Russians (Team Empire) versus the Americans(OpTic Gaming). The first match definitely set the tone for the rest of the event with many massive swings and a 65 minute lengthy and entertaining game.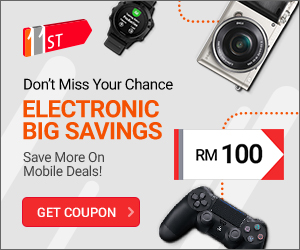 With an insanely high damage output on OpTic Gaming's Juggernaut and Naga Siren to reset team fights, it was a difficult defense for Team Empire. It went so far to have a lengthy defense against mega creeps, but thankfully Team Empire had Silent's Luna to clear the creep waves. With can only be described as an underdog story, OpTic Gaming's couldn't hold as Team Empire made one finally push with Miposhka's Shadow Shaman with Aghanim's Scepter and Refresher Shard.
With the first game being such a nail biter, the others weren't a disappointment. With both teams seemingly exhausted already from the first game, it was Team Empire and a few misplays on the Outworld Devourer that couldn't defend against OpTic Gaming's CCnC on Medusa. Barreling down mid on full health and mana with Bloodlust, Medusa was unstoppable. 
Bringing the matches to a tie, OpTic Gaming decided on a deathball with Death Prophet, Shadow Shaman and Gyrocopter. With great execution, Team Empire with poor damage output in team fights later on, couldn't hold back the barrage and GG was called at 38 minutes.
Not looking to take things lying down, Team Empire took a more aggressive lineup with VANSKOR on Earth Spirit, fn on Sniper and Silent on Wraith King. Doing what the Russians are known for, they aggressively took an early game lead 10-3 by 8 minutes. Now a reversal of the last game, OpTic Gaming couldn't control Team Empire as they barrel through the base.
The final game was intriguing due to the draft picks. With a super difficult lineup to execute (comprised of Lina, Brewmaster, Lifestealer, Sand King, and Winter Wyvern), OpTic Gaming had their work cut out for them against Team Empire. With Rubick, Batrider, Undying, Medusa and Razor, it looked like a nearly complete counter draft that just needed to farm and survive till late game.
Knowing this, OpTic Gaming pulled out all the stops and was pulling ahead around the mid game but slowly lost steam around the 40 minute mark. With no way to close the game out or kill the Medusa easily, Team Empire's superior late game and ability to defend ultimately turned into a slow demise for OpTic Gaming for the next 25 minutes. 
With the final score of 3-2 matches, Team Empire became the ROG Masters 2017 Champions and took home USD 117,500 . Congratulations are in order for all the participants who came down to Malaysia for the finals and gave us certainly a fun filled day of excitement and eSports.