By Adani Bakhtiar
The Kuala Lumpur 2017 29th SEA Games and the 9th ASEAN Para Games' medals and merchandise were officially unveiled earlier this week by Malaysian Youth and  Sports  Minister  Y.B.  Brig.  Gen.  Khairy  Jamaluddin.
"As the Official Medal Partner for Kuala Lumpur 2017, Royal Selangor is proud to be designing and producing the Games' medals," said Chen Tien Yue, Executive Director of Royal Selangor Marketing.
The medals and merchandise were particularly designed to feature the values that are unique to Malaysia. The athlete medals of the KL2017 Games stir up a sense of modernism through a very classical form. Featuring subtle curved surfaces, rims and edges, the medals are emblematic of athletic achievement.
There's also a ton of home gift merchandise that you'll definitely want to commemorate the occassion! One of piece of sought after memorabilia will be the replica version of the KL2017 Baton. The sleek Baton draws  directly  from  the  Games' theme  'Rising  Together'.
There will also be the KL2017 Torch replica, where its triangular cross section, symbolising strength  in unity integrated through smooth curves.  Emblazoned  on  the  Torch's  leading  edge is  the  host  city's name, Kuala Lumpur, topping the dramatic tiger stripe-like profusion of Rising Stripes, a portrayal of a confident and modern Malaysia.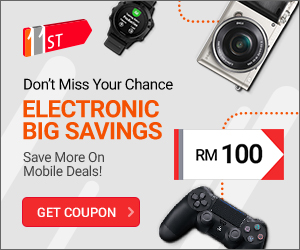 You can also expect the Games' mascot, 'Rimau' to feature in figurines, collar pins and commemorative medals.
For more updates about KL2017, head on to https://www.kualalumpur2017.com.my/