When Samsung unveiled its pink range of phones, including the Galaxy Note 8 – I took the opportunity to grab one. I thought it was the perfect time to pair it with the Samsung Gear Sport Watch – two quintessential lifestyle tech-y wonders.
Before we start – I am no means a tech writer. This review is a much more lifestyle-based review – focusing on some of my favourite key features of each device.
Appearance
Its face is simple, clad in minimalistic black. Keep in mind – it does feel a bit chunky but no fear, its watch strap is changeable. Unfortunately, the strap I received didn't fit me as well so I struggled to turn the watch's face on (which you can do by waving your arm around). For those of you with smaller (or bigger!) wrists, have no worries as there are other wrist band strap sizes available.
I love that you can customize the face of the screen – and it's as simple as downloading the app on your phone, syncing it with your watch, and changing the appearance of the screen. When I received it, it was Christmas (hence the winter-y screen).
Alerting Fitness/Health Buffs!
I found this really helpful for my overall fitness goals – it informed me of how many steps I've taken, levels I've climbed (in my case, stairs). It's so easy to input workouts and type of workouts into the Gear Sport. It's even easier to input meals and calories eaten, so you can keep track of your diet and compare it to the calories you've worked off. My favourite feature though, is the caffeine feature. With a touch on the screen, I could input how many cups of coffee I have had in a day. It helped me curb my caffeine intake drastically and cut down from multiple cups of coffee to a good 0-1 cup everyday.
As I mentioned earlier – unfortunately the watch strap was loose on me therefore I struggled to keep it tightly fit around my wrist when I took it to the gym, and therefore the steps I took/calories I've lost may not have been accurate.
Pairing it with the Samsung Note 8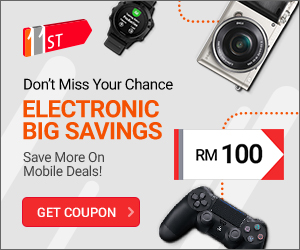 I reviewed the duo, expecting it to be incredibly difficult to pair. I was definitely wrong. All it took was for me to download the Samsung Gear mobile app from the app store. It helped me vastly through my professional day-to-day life, as pairing the two gave me notifications on the Gear Sport about Facebook/Instagram/Gmail notifications. As a social media executive, that saved me so much time rechecking my phone blindly. Even better – I could see the preview notifications and determine how urgent the messages were, prompting me to reply speedily.
IT'S PINK!
My first takeaway from this phone was: not to be obvious, but it's PINK. SO PINK. Soft Pink, to be exact. It's the perfect shade of pink – not too glaring, but not overly pastel either. For the ladies and gentlemen whom adore pink accessories, the Galaxy Note 8 is perfect for you. (I'm going to be honest… I named our review Note 8 Rosie. Cliche, yes. Adorable name for an adorable phone, also yes.)
The S Pen
The last Samsung phone I remember using was a Note 4, and I remember being very impressed with the stylus pen. Well, good news for me and you – the Note 8's pen has blown me away. Accuracy, versatility, and speed are just some of its outstanding features. The size and weight of it is perfect, and getting the pen in and out requires only a single press on its base. I used it for everything professional and personal, from taking notes during meetings to writing down the list of movies I wanted to stream on Netflix. The notepad features different brush styles and a variety of colours – fantastic for small sketches too!
Selfie Camera
If you enjoy taking selfies, you'll certainly love the Note 8. The front camera doesn't just make you look flawless, but there are extra beautification filters you can add such as eye-largening, skin smoothening, and overall airbrushing. I'm not a fan of the beautification filters, but it made a significant difference before and after!
That Back Camera!
I am not that big of a selfie taker, but I love taking photos of other people (and dogs!) I'm impressed that the back camera managed to capture a very hyperactive dog. It's always a struggle to take a photo of him as he's this giant ball of rolling fluff, but the Samsung Galaxy Note 8 pulled it off perfectly.
I also love the photography filters on it – did you know, you can choose a 'food' filter when you snap photos of food? It helps make your food photography look even more drool-worthy. The Live Focus function is also noteworthy (no pun intended). It enables the user to take a photo and blur the background while focusing on the shot in front of you. My only complaint about this is you need to be at least 4 feet away from the subject, and it won't work in low lighting conditions.
Bixby
If you don't know what Bixby does, then it is to the Samsung what Siri is to an iPhone. The Bixby Voice command can help you send texts, check the weather, and more. What I used more was the Bixby Vision – you can point your camera at anything and it will retrieve location information, read any text/logos in the photo, and even search Google for any related images. This one is definitely a feature-in-the-works. I felt that Bixby has a lot more to be improved on, despite its already cool capabilities. I noticed it didn't always work with everything, and it took me multiple tries to read certain fonts and colours.
Video Stability
And my #1 feature of the Samsung Galaxy Note 8 hands down… the video stability. I have terribly shaky hands but somehow this phone made my videos look as if I shot them on a gimbal. Again, it managed to capture a hyperactive doggo, and check out that definition of the grass! And this is just the compressed version of the video.
The sound and clarity of the video is just stunning, and for its price I think it's superbly worth it.
All in all – these two gadgets make a fantastic duo. I'd certainly buy both together because they're so versatile and suitable for my lifestyle. Although it's a bit steeply priced, I genuinely believe it is worth anyone's money. I've never been so impressed with a smartphone until now. Time to get one soon!
*The Samsung Galaxy Note 8 is retailing for RM3,999. The Samsung Gear Sport Watch is retailing for RM1,299. For further information visit the Samsung Malaysia website!