Chinese New Year is just around the corner and you know what that means – it means it's that time of the year where you should probably think about downloading more games for your smartphone so you have something to distract yourself with while your relatives are pestering you about why you're still single. In no particular order, here are some games that should keep you occupied:
Downwell

(

Platforms: PlayStation 4, Android, iOS, Microsoft Windows, PlayStation Vita)
This rogue like platform shooter is a really interesting combination of procedurally generated dungeons and power ups that mixes things up for an addictive and rewarding sense of challenge. The creator, Ojiro "Moppin" Fumoto, created the game while studying opera singing in Tokyo and now currently works for Nintendo as a game developer. Check this game out if you're a fan of games like Spelunky or Binding of Isaac.
---
Stack

(

Platform: Android)
It's like a reverse Jenga. Based on the incredibly simple premise of stacking squares on top of one another, Stack is an addictive game that you can pull out and play just about anywhere. Depending on how good you are, sessions can last anywhere from 30 seconds to maybe 5 minutes or more. If you've got friends who like to compare high scores, like me, those 5 minutes could potentially end up being 5 straight hours of obsessive block stacking.
---
Tape it Up 

(

Platforms: Android, iOS)
Reminiscent of games like Crossy Road or Temple Run, Tape it Up adds a new spin on the simple yet fun formula of endless runners where the runner is a tape dispenser and your job is to jump from box to box without falling. It may sound barebones, but the added layer of being able to unlock new runners with coins and a perfect timing system make this game deceptively addicting.
---
Rules of Survival

(Platforms: Android, iOS, Microsoft Windows)
A free mobile version of the popular PlayerUnknown's: Battlegrounds game that has taken the PC gaming world by storm, Rules of Survival ups the ante with a 300 player count instead of 100 and allows for most of the battle royale experience to be enjoyed on your mobile phone.
---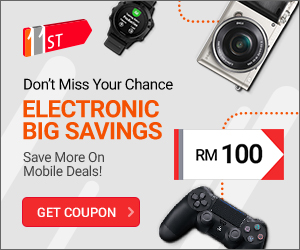 Ridiculous Fishing

(Platforms: Android, iOS)
Yes, it's a fishing game. No, it's not like other fishing games. The goal of this game is this: sink your fishing line as low as you can whilst avoiding obstacles and fish, then catch as many fish as you can while pulling the line back up. Sounds simple, right? Oh, but don't forget to start shooting the fish you pull out with a shotgun to rack up cash. "Ridiculous" Fishing sounds about right. It's a simple game and there isn't much to do once you've gotten every type of fish, but the addictive gameplay and fun upgrade paths should be worth every single penny of its 3 USD asking price.
---