January 6th, 2018Galaxy Battles II ManagementWe at the Galaxy Battles Management respect the decision made by the…

由 Galaxy Battles 貼上了 2018年1月6日
They also apologized for any inconveniences and are currently working on a fix for the current situation. We will just need to wait for more information for the time being.
Dear all, We understand that there are many questions you must be facing. Our team is currently working with all…

由 Galaxy Battles 貼上了 2018年1月6日
In light of recent events, we seeked more information, so we decided to ask some questions concerning the tournament. Here are Fallout Gaming's answers that they were nice enough to provide us. If you have any other questions that you want to ask Fallout Gaming concerning Galaxy Battles II: Emerging Worlds, we will try our best to get Fallout Gaming's response promptly.
In terms of Virtus.Pro, Team Secret, OpTic Gaming and Team Liquid withdrawing from the tournament, have you found any replacements on such short notice?
We are working with the teams that are still participating now. Scaling down the tournament might be a possibility and we will be making an official announcement soon.
GG THE 1 MAJOR WE QUALIFIED FOR :< https://t.co/Vm7PyQv6XC

— Peter Dager (@Peterpandam) January 4, 2018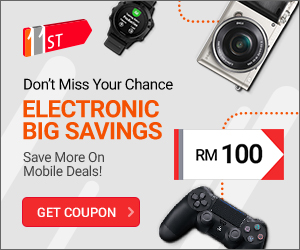 With the prize pool money from Valve being withdrawn, will the prize pool stay at USD 500,000?
Even with Valve's withdrawal, the prize pool will stay at USD 500,000.
Will tickets for the event be refundable or rebated in light of recent events and the possible scaling down of the tournament?
Currently we are still in discussions with our ticketing partners. We are working hard and quickly towards a favourable outcome for all parties. The event will remain at the same venue and will continue despite current unfortunate events. We have already started to work on setting up the stage and plan to continue it to its completion.
People have been claiming that the players feel unsafe with the apparently shady area and potential lack of accommodation, any comments? 
There is no reason for the players to feel unsafe. Philippine Arena is the largest indoor stadium in the world. Looking at the congestion in Manila, where else is it possible to build an architecture of such scale. Calling it shady because of the distance needed to travel to the venue is not justified. Of course I'm assuming that everyone is referring to the travel distance on this.
In terms of lack of accomodation for the players, the claims are definitely untrue. We are experienced in organising tournaments of this scale.
There is a rumor going around that Valve is working with other organizers to change venue for the same time period as Galaxy Battles II: Emerging Worlds. This new Major replacement may be part of Epicenter, as they have made a comment saying they can book a venue last minute and are ready and waiting for the greenlight. Comment?
We have yet to hear any news on this issue. The teams so far are still agreeing to play at our event on the date we have set for Galaxy Battles II: Emerging Worlds. Perhaps, the replacement Major will be on a different date, but it's all speculation at this point.
Do you have any last comments for this interview about the current issues?
We would like to express that our goal is to move forward and towards an era where esports can be a legitimised sport and occupation. We believe the community should set their eyes on seeing esports as part of the Asean Games and the Olympics. We have and will continue to comply with the laws and regulations of the countries and governing bodies in which we organize our tournaments.