By Hannah Azlan
Step aside Jane Goodall, Sunway Theme Parks has appointed Anna Huggel, 12, as Chief to lead the Wildlife Heroes in completing their tasks.
In August, the heroes gathered for the first time at Sunway Lost World of Tambun. Between learning survival skills and embarking on a night trek exploration, they were also tasked to pick and create an enrichment plan for an animal – to be shared at the 3rd and 4th Council meetings. Sunway Lagoon played host for the 2nd Council meeting, where the Wildlife Heroes spent three days learning the A – Zs of the various animals found in the park. They also got to experience life as zookeepers, including how to care for the various flora, indigenous to Malaysia.
At a tender age of 5, Anna was exposed to the process of incubating chicken eggs which sparked her curiosity and passion in wildlife preservation. Anna, who refers to Jane Goodall as her conservation hero, aspires to raise awareness and educate people about wildlife preservation by volunteering in different organisations and giving talks to students at schools.
The 2nd Council meeting brings the Wildlife Heroes closer to the conclusion of the year-long learning programme where the Wildlife Heroes will each be rewarded RM 8,000 while the Chief will be receiving an additional incentive of RM 4,000 at the end of the one-year Programme.
We managed to catch Anna and Calvin Ho, Senior General Manager of Sunway Theme Parks, for a quick chat after the announcement:
So, how did the programme start?
Calvin: We have now operated for over ten years. I think what makes us most happy is that we can see that this zoo has education elements embedded in it. We have inspired many over the years, like young heroes who are now studying for veterinary services. What's our hope in all of this is that maybe one day Anna and the rest of the heroes can inspire others to come in and lead more heroes and replicate this passionate journey and share with the world about the depleting natural forests. In life, humans continuously grow, our population increases. We need more places for housing and etc.
In the case of August last year, we checked with the rangers. Number one, Sunway's parks used to be wastelands. What you see here, this forest, was not a forest before, was actually a wasteland. And we transformed this into something natural. So, we want to share that journey and education.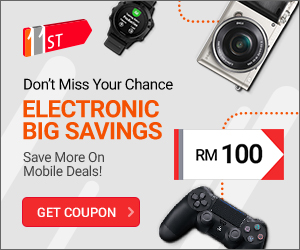 We create the interest, and subsequently share the knowledge, education part. We also encourage more entrepreneurs and developers to stop destroying our natural forest. Don't take a beautiful mountain or forest and burn it. As a matter of fact, we should protect it or leave alone or we develop ourselves, our human habitat. We need to be very mindful of our habitat. In August, we shared with the heroes that development in Ipoh is actually sustainable. Water waves and swamps are kept as natural as they can be. That will create part of the city. All animals come down and feed and drink and live there. While we are now in the city, we can still make a forest out of the wasteland. That's something not many people can achieve. And with our quest to be a sustainable development world of Sunway, this is part of it. They, perhaps will be future champions/heroes, you will never know, a minister who could make a very good policy that benefits humans as well as wildlife. This is our little hope. This is what started us off, in this journey.
In this 3 days, what will the heroes be experiencing?
Calvin:  One, they will have 150 species of animals to learn from, see how it's done. Of course, you want to learn about animals, you need to know how to take care of one, and you know we don't encourage people to keep wildlifes in their house. When you come here, we have so much processes, to make sure they are cared for properly, we have proper veterinary services, we have clinics, we have all the medical records, we research, we have colleagues who go all the way to other zoos to share knowledge and also to bring back new knowledge so that we can enhance ourselves. So, we hope to impart this knowledge to students and of course in a fun manner, enjoy so on then it sticks on you, stays on, and you're happy to tell people. And most important, when they like the program, they tell a lot other potential heroes, and guess what, more people can actually come here and see for themselves and perhaps work towards enhancing the future of the wildlife.
What's the selection process of the Chief?
Sunway Rep: Basically, we had the first council in August. During that council, a team of us observed the kids while they are actually camping on our grounds and going though our different activities – the jungle walk and their interaction with the animals, their interaction with each other as well. We also observed their leadership skills, we actually selected the person based on the the buy in of the rest as well. A leader is nothing without their team so it has to have the buy in of the team as well. We also selected this person because of her intelligence, her knowledge of the animals, flora and fauna as well. Of course, this person has to go through a one year program, so the person has to be super energetic, super enthusiastic and most of all, love animals.
Anna, where did your love of wildlife/animals start?
Anna: As long as I can remember, I just always liked animals. Every time like on the streets whenever – I would feed stray cats. I always like, even as a toddler, drop food to feed them. My parents had a video of me sitting there, dropping food. I just love animals; and I feel like it's such a pity that all this amazing things are being destroyed by us. So, since we have the ability to either destroy or create it, why not create it?
Do you have a favourite animal?
Anna: No, I like all of them. But my spirit animal is a cat. …
Calvin: I wish I was as smart as she is at that age.
Anna, what are you looking forward to in the next 3 days?
Anna: Surprisingly, I am actually looking forward to cleaning up the enclosure which a lot of ppl may not like, especially since it has to do with their faeces but I am actually quite excited about that.
Sunway Rep: She's excited to clean animals' enclosures because it's not cleaning the cat's enclosure, it's cleaning the lion's den, cleaning the tiger's den, the panther's, they have sections. This is something you do not do at home.
Anna: Because at home it's like all the tiny things, even if they bite you, you won't die but these are quite cool.
Sunway Rep: You won't die here don't worry.
Calvin: It might seem mundane but actually there are lot of science behind it. In an enclosure like this, from the ground up, the soil, how do they treat the thing, how do you keep bacteria at bay, when do you test it, how do you test it, diseases and so on.
The vet will share as much as they can with our heroes, the animal feed, how to read the food, not just give food, but you have to read the food. Just like humans, your food have various colours and it tells you different things and you have to change your diet and maybe something else. So, there is a lot of science behind it, that's what we hope to share as much as we can.