Team Flash has announced their first significant investment in esports with a 24/7 incubator whereby players will eat, train and sleep in Malaysia under a specific daily routine. This means that a 5-man Malaysian Dota team has signed a one year full-time contract with Team Flash wherein the incubator will serve as their living and training headquarters. Said team will represent Malaysia Esports in the Dota Pro Circuit and the International.
The team is already an established one in Malaysia, as they were already representing the country in major tournaments like the Malaysia Esports League and Acer Predator League. The core of the team is drafter Tan 'TrazaM' Kai Soon (ranked top 40 in Southeast Asia's player leaderboards), Wang 'Gy' Kok Guan and Tan 'jjz' Jia Jun. In their previous iteration as 'Reverse Heaven', the young Malaysian trio won an impressive US$25,000 at local tournaments over the past 8 months. Yeong 'Mercury' Kai Soon completes Team Flash's new line-up as the previous star player of rival team Genesis, while Kim 'Unknown' Jit Pin is a highly rated player that was scouted and brought in because of his potential.
Aside from entering the Dota 2 market in Malaysia as a relatively new player, Team Flash also announced new official partnerships with NVIDIA and Orange Esports. Team Flash will be working with NVIDIA mostly on brand activations in both Singapore and Malaysia, whilst Orange's existing network needs no introduction in Malaysia with 52 LAN shop chain outlets in Kuala Lumpur.
Joining onboard, is full-time coach is Joel 'Xtinct' Chan, an experienced veteran and ex- professional player who represented Malaysia at three consecutive World Championships from 2012 to 2014. Xtinct gained worldwide fame as co-captain with Malaysian esports legend Mushi, achieving 3rd place at TI3 and US$287,441.
Team Flash full line-up, in order of playing position 1-5:
– Kim 'Unknown' Jit Pin
– Yeong 'Mercury' Kai Soon
– Wang 'Gy' Kok Guan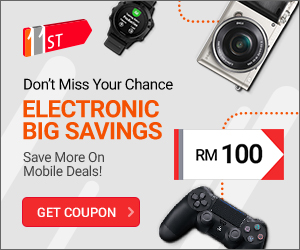 – Tan 'TrazaM' Kai Soon
– Tan 'jjz' Jia Jun (Captain)
Management team:
– Joel 'Xtinct' Chan (Coach)
– Harrison 'Hachiko' Truong (Analyst)
– Bonnie 'BonBon' Wui (Manager)
To learn more, do visit team Flash's website at www.teamflash.gg and 'like' their Facebook page at www.facebook.com/teamflashsea.