By Jasmine Lim
It's kind of surprising how I've never really picked up gaming, despite how much I love watching people play. Some of my colleagues have tried to get me started with Overwatch, but that's a teeny little bit of a start-stop experiment despite Jeremy's best efforts to get me into the gaming world proper. That being said, that made me the candidate of choice when word went around the office that a casual-gamer would have to review the new Omen by HP 15, and now that it's out of my hands, I totally want it back.
You can watch me help Jeremy, our resident techie, with the unboxing and 'testing' of the Omen by HP 15.
First off, the look and feel of it, for the lack of better words, simply scream sleekness and power. It's the kind of laptop that gives you an idea of what you're about to have at your fingertips just by looking at it, and all I've used before now are just your normal work laptops and I could not believe just how fast everything was. I may never be able to use my own laptop normally ever again after this.
The startup time was, well, nothing short of phenomenal as the Omen by HP 15 came equipped with a Solid State Drive (SSD). As someone who spends way too much time watching the startup sequence on my normal laptop, hitting restart and just getting ready to get up from my chair only to find it was already back to the login screen before I had stood up proper was a revelation. Every computer should come with SSDs.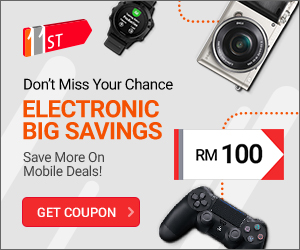 Even though my more tech-savvy colleagues told me that the Omen by HP 15 I was playing on was an entry-level gaming machine, equipped with a nVidia GTX 1050, 8GB of RAM, and a 7th-gen Intel Core processor – I loved it. I was amazed by the fidelity of the games, as the Omen by HP 15 was effortlessly pulling 60 fps while playing graphics-intensive games – that's double the maximum fps I get on my current laptop playing Minecraft!
Truthfully, I never understood the hype of having a proper gaming machine until now. There's just something magical about gaming at 60fps after spending years barely pulling 30fps. it makes me wonder how Govind's experience was on Omen by HP 17 – his higher-specced machine goes up to 120fps!
The main reason I probably never really got into game, but was always fascinated by the gaming world was due to the lack of access to an affordable and portable gaming laptop, and the Omen by HP 15 showed me what I was really missing out on. Just don't tell them I continued to play Minecraft in secret in more than 60 fps when we weren't filming.
Now coming to the keyboard, I loved the illuminated red accented keys and the feel was awesome. Despite not being used to the fast pace of some of the more popular games, it was still enjoyable. Thankfully, I am a professional bassist and my fingers are already trained to contort themselves into unnatural shapes. In the end, I always came back to my beloved Minecraft when no one was looking and even tried my hand at a little bit of streaming. It's harder than it looks to talk while playing games and be recorded, but it was something I always wanted to try.
I love watching streamers. It's like leaving the TV on when you're homesick in a hotel room in another country, and while I'm not sure all that many people would be interested in me streaming, it is nice to be able to share a little bit of my life with people – and the power of the Omen by HP 15 is absolutely essential to play and stream at the same time. It just makes sense to me that the Omen by HP 15 would be my first pick to start my new career in gaming. Plus: I should mention I just love the look and texture of the cover and would love to show it off to everyone in public.
Overall? My first peek into what it's like to use a gamer-oriented laptop was eye-opening. The keyboard is gorgeous and ergonomic, and the backlit keys are pure eye-candy. The graphics wowed me and I wonder just how far I could push those settings on a more graphics intensive games while streaming. Given the chance, I'm definitely going to give that a shot with an Omen.
For more information on the Omen by HP 15 and other models, do check out their website here.