ESL One Genting 2018 was a huge success despite all the initial criticisms that plagued it, with many memorable moments. For those who missed it or just want to remember the good times, here are 5 of our favorite moments during ESL One Genting 2018 Main Stage.
5. Newbee defeats Team Liquid
Team Liquid had already defeated Newbee in their last 3 encounters, only losing one game during the main stages of ESL One Genting 2018 itself. With what you would expect to be a continuous stomp going, Team Liquid's way, Newbee came crashing down on Team Liquid during the first game. With a nail biting back and forth, Newbee finally came out on top by the last game. With what could only be described as a mixture of the ongoing analyst's curse (13:50) and nearly complete out draft, even GH's Earth Spirit couldn't save the day, much to the dismay of the many new fans of GH (52:55).
4. Evil Geniuses vs Virtus.Pro
Many teams have these rivalries like Newbee and Team Liquid, in esports. Virtus.Pro like Newbee has had difficulties beating Evil Geniuses and SumaiL. Having never taken a set off the boy wonder SumaiL, Virtus.Pro never seemed to be able to find their footing. A vicious beat down, the games were a systemic approach by Evil Geniuses on how to single out a key player.
RAMZES666, a brilliant and talented player on the receiving end of Evil Geniuses onslaught, couldn't do anything but feel helpless. Constantly being separated from his team, he was either being completely ignored as his team gets slaughtered or targeted first before he could do anything. Being under farmed compared to a three core line up, there is only so much you can do.
3. Team Liquid's Sniper vs EG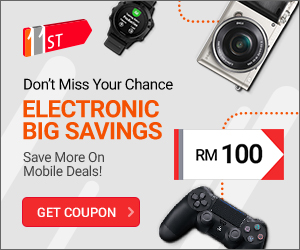 Team Liquid decided to go a bit clowney with their drafts, which actually surprised the analysts with an unusual but legit Sniper pick. With just finishing laying the smackdown on EG in the first game 25-5, you can understand their confidence in picking Sniper, a crowd pleaser.
The exact moment that would stick in our mind though, was that grin from Team Liquid before they picked Sniper (10:30). You can feel that they were having fun and wanted to give the crowd something to shout about. Well mission accomplished, the crowd certainly went wild watching Miracle-'s mid Sniper.
2. Ohaiyo Plays for Team Secret
It's a shame that Fata was ill and had to have a stand-in, luckily for Ohaiyo, he was available as an offlaner. With the recent Fnatic controversy of Ohaiyo being let go, you can't help but feel empathy towards Ohaiyo's situation. So when the announcement came in at the Arena of Stars that Ohaiyo would be on the main stage playing, the crowd erupted in cheers. With the crowd chanting his name (9:21), the only thing that would make the crowd scream even louder would be if Team Secret was playing Fnatic themselves.
Honorable Mention – A Near 322 Again
EG has a lot of haters and memes about them, but nothing was quite hilariously as the 322 meme in full force. At The International 5 against EHOME, the score was 3-22 with a game timer of 32:22, talk about coincidences.
With ESL One Genting 2018 having a potential repeat of such a rare set of circumstances, the crowd was a buzzing during the Evil Geniuses vs Team Liquid Sniper game. You could almost feel as if Evil Geniuses were trying their hardest not to let history repeat itself, just internally screaming, "Not again. Just one more kill!"
1. Redeye 'Tortured'
"How-to-trigger-Redeye-101" 🤣#ESLOne pic.twitter.com/tdaEy3Ea0C

— ESL Dota2 (@ESLDota2) January 28, 2018
As a writer who used to struggle with proper capitalization and syntax for esports terms long ago, this was a hilarious skit. Showcasing Redeye being 'tortured' by the other talents attending ESL One Genting 2018 in a skit titled 'How-to-trigger-Redeye-101', was completely unexpected.
The fact that they most likely filmed this the night before the finals next door to the media centre, amazes me more. For ESL One Genting crew and the talents, I applaud you all and you have my utmost respect for your hard and entertaining work.
It really is a blast to watch these esports events live, not just for the games itself but for the whole show in general and the atmosphere. Here is hoping for many more global scale tournaments in Malaysia to come.