(All photos are credited to All Is Amazing.)
The 4th installment of Livescape Group's The White Party (in collaboration with KC & Friends) landed in KL Live this past Sunday (Dec 10th) with Marshmello, the Future Bass-slinging superstar of the EDM world, at the helm. Much like his Malaysian debut last year, Marshmello brought the thunder and his loyal legion of fans, the #mellogang, came out in full force.
Lines were long, as the sold-out crowd wrapped around the building onto Jalan P. Ramlee – #mellogang were eager and hungry to see their leader. Eva T, a Malaysian mainstay in SEA EDM scene, kicked off the festivities with her signature blend of Electro House.
Not long after, local dubstep duo DRPX (who look suspiciously like Chukiess & Whackboi ?) kicked things up a notch with some hard-hitting dubstep. The crowd got a good workout, and everyone in KL Live was buzzing in anticipation to see their helmeted hero.
After a high-energy set, DRPX signed off and vacated the stage for the man everyone was here to watch. Lights were dimmed, LED screens went dark, and KL Live chanted their hero's name in unison – "Marshmello! Marshmello! Marshmello!" – as if summoning him onto the stage.
Soon, the LED screen flickered to life with stunning visuals, as the opening words to an alternate mix of Marshmello's hit "Alone" boomed over the speakers – "I'm so alone, nothing feels like home…" KL Live, all dressed in white, sang along word for word and soon enough, Marshmello himself walked on stage in his signature all-white outfit and helmet – this time adorned with LED lights that brought it to life.
Their hero onstage, the eager crowd were not disappointed. Marshmello chained together tracks of his signature style of Future Bass – happy, catchy melodies over deep bass – for the first half hour or so of his set, before changing gears without warning. Marshmello delved into the heavier, darker side of Bass music as he broke out some absolute bangers all across the board of Bass music – Trap, Dubstep, and the tiniest hints of Drum n Bass – as the crowd's faces were melted away. There were even surprise inclusions of some rock and late-90's/early-00's pop punk tracks in the set, which he mixed seamlessly with his signature blend of EDM.
While most DJs tend to have the occasional lull in the sets, – usually a 3-4 song sequence that doesn't vibe well with the crowd (and is often used as a cue to load up on another round of refreshments), – Marshmello successfully chained together hit after hit, mixing his own material with that of other DJs (like Festival Trap favorites Jack Ü) keeping the crowd on their toes for the full duration of his 90-minute set. Marshmello arguably outperformed the legendary Tiesto, who played the same venue 2 nights before.
Another thing to note was the visual element of his performance. Marshmello's creative team created custom visuals for the man himself, and had them perfectly synced up to the songs being played. They even had the lyrics to his smash hits displayed on screen, just in case anyone in the audience forgot the words (but seriously, if you forgot the words then wyd at the show ?).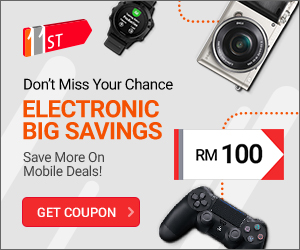 Aided by the lyrics on-screen, #mellogang sang along to every word of Marshmello's originals, like his hit single "Alone", his Selena Gomez collaboration "Wolves", as well as "Silence" which features Khalid on vocals.
Eventually, it was time to say goodbye, but not before Marshmello walked to the front of the stage and asked the #mellogang to pose for what he called a "family photo". Bidding farewell, he exited the stage and it was up to local DJ Nashrixx to close out what was an amazing night for all in attendance, with the only disappointment being the surprising exclusion of his breakout single, "Keep It Mello", from the setlist.