PlayStation 4 FIFA 18 players in Southeast Asia, it's time to test your skills for a spot to compete in Virtuelle Bundesliga Southeast Asia Qualifiers, brought to you by eGG Network and FOX Sports Asia. Win yourself a once in a lifetime opportunity to go to Germany and compete in the finals for the Virtuelle Bundesliga.
The registrations are open to all PlayStation 4 players residing in Southeast Asia and will close by the 31st or when the 256 slots are filled. The event will be held at Battle Arena, Petaling Jaya, Malaysia on the 10 to 11 February 2018. Where the top eight (8) finalist in the open qualifiers will be seeded into the main event and are eligible to win exclusive Bundesliga merchandise and prize money. With the champion of course getting a trip for 2 to Germany as the representative of SEA at the Virtuelle Bundesliga Finals.
Some other things to note:
Registration is free and you find the link here
Players will only be allowed to use Bundesliga teams and players during the tournament.
FIFA Ultimate Team (FUT) will be used for the grand finals in Germany
Selected matches will be broadcasted live on eGG Network
You can find out more at egg.network/foxsports
We also have some statements from the VP of Astro Sports Business, Lee Choong Khay, and the Territory Head of Fox Networks Group Malaysia, Vineet Puri, about their joined foray into esports through FIFA 18.
2018 is an exciting year for football fans and we're glad to kick off the year with the Virtuelle Bundesliga Southeast Asia Qualifier, co-organised with FOX Sports Asia, to look for the top FIFA 18 player in South East Asia. This tournament is in line with eGG Network's aspiration to champion esports in the region, serving as a platform to entertain and engage with passionate fans and gamers. Meanwhile, we also applaud the move by the National Sports Council (MSN) to set up a new unit to promote esports in Malaysia. eGG Network aims to play its role in discovering and developing a new generation of esports athletes to represent Malaysia at the 2022 Asian Games.
Lee Choong Khay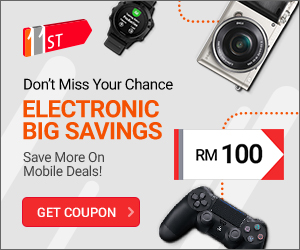 With Southeast Asia being the fastest growing region in the world for esports, we are glad that FOX Sports in Malaysia, and eGG Network are playing an active part in fuelling this growth, and taking esports in this region to the next level. The joint-organisation of the Virtuelle Bundesliga Southeast Asia Qualifier is just a start of our esports initiative, and we are confident that it will be the catalyst for future partnerships, which will take esports to new heights here in Malaysia, and also to the region.
Vineet Puri