Industry 4.0, also known as the fourth industrial revolution, introduces to us the concept of the "smart factory". Yet since its inception by the Germans, it has grown to include other industries and practices that are not related to manufacturing alone.We are talking about things like healthcare, transportation and with technology advancement, smart cities.
Due to the interesting concept, we strongly felt that Industry 4.0 was worth investigating. So we went to interview Professor Edwin Tan Chee Pin, Head of Discipline (Mechatronics Engineering) from Monash University Malaysia to hear his thoughts.
What is Industry 4.0?
Let's start first with a bit of history. We currently have had four industrial revolutions at the moment. The first was the steam engine in the late 18th century, which allowed for mechanize production. Followed by electric power and the production line for mass production of goods in the late 19th century. Coming to around the 1970's, the third industrial revolution known as the digital revolution came about. This was when we moved away from analog and mechanical devices to digital electronics. This era gave birth to the personal computer and the internet. Now coming to the present time, we are in the midst of the fourth industrial revolution – Industry 4.0.
Industry 4.0 uses a variety of technologies and breakthroughs to enable a better understanding of your process enabling you to be more efficient. This ties into asset management, production line efficiency and logistics through cyber physical system, Internet of Things (IoT), robotics, 3D printing, cloud computing, quantum computing and nanotechnology, just to name a few. With how everyone is becoming connected, I see all these technologies really making a change in the way we live and how we work in society.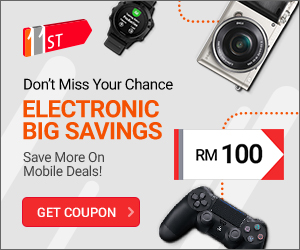 To be truly considered a 4.0, there are  four aspects that are needed. A system should enable:
machines, sensors and people to communicate and connect to one another.

humans to make decisions and problem solve by aiding them.

a virtual copy or simulation of the physical world through sensors for information contextualization.

humans to ease their burden by decentralizing decision making of the system, meaning the cyber-physical system can be autonomous as possible and make simple decisions by itself.
Can you elaborate on how Industry 4.0 is revolutionizing our society?
Overall, I think it will enable things to be move much faster and efficiently. So imagine a manufacturing process, with sensors measuring everything. This system, which incorporates the ideas of Industry 4.0, would have an AI system able to determine when to order raw materials and do so automatically to keep things running at full capacity. With minimal human interaction or down time, as the system would be able to control itself and make adjustments accordingly.
Now scaling this even further, imagine all these smart systems exchanging information with each other.We talking about huge amounts of information going in and out that will feed into the decisions for making the best product efficiently. The system would even be able to quality control itself by detecting failures or even make predictions through past trends and ensure minimal down time. With this stream of information constantly updating the AI, it will be able to constantly evolve and learn new trends that humans can miss. While potentially scary if you think about the possibilities, it would makes our processes less prone to human error.
For a scenario, picture a vision inspection system for a company printing a box for a product. A small misprint could cause a whole run to be rejected and thrown away. To have a human operator inspect every box would be tedious and requires processing a lot of information quickly. So having sensors to detect good and bad prints is stage one.
Moving to stage two, we would take reading and comprehending past information to look at trends. The system could then pick up on the colour fade in the production run. This would then cause a feedback in the system to regulate itself by increasing the concentration of said colour. Eventually this would lead to full simulation of systems which can predict failure of machinery, what needs to be maintained for optimal production, better supply logistics and quality control.
With Industry 4.0 and the integration of automated systems, there are concerns about  job loss. Essentially with AI and robotics taking over everything in a sense, how would you address this concern?
Obviously this is a concern that we need look into the human aspect of things and strike a balance. There will be many jobs that would simply cease to exist if Industry 4.0 is even partially adopted.
On the part of the humanity, the individual person always has a mindset to to learn new things, just like the Monash motto – 'I am still learning'. Now from a management perspective, while there will be  certain job loss, Industry 4.0 will also create many new ones and opportunities.
So if management  is able to retrain or educate the employees, then I would say that you will be upgrading their lifestyles and working conditions for the better. So as an example, an operator at a factory will constantly be doing repetitive actions. This could lead to a lot of unwanted stress and cause repetitive stress injuries. Now if a robot takes over that role, we should then upskill the operator to learn how to operate and maintain said robots. It is up to the leaders and top management to consider many  other aspects as well, all to prevent mass retrenchments
Is there any specific type of job or skill that Industry 4.0 would heavily rely on?
Well, my domain is engineering so I would say an engineering degree, especially mechatronics would be useful. You will be learning about AI, robotics, drone technology, and 3D printing, which is a little bit of everything that Industry 4.0 would focus on. I should also mention that we will also be adding Internet of Things (IoT) into the curriculum as well as doing some tweaks as we move forward.
As for other jobs being created, there will be a huge demand for AI engineers, software engineers, programmers and of course IT and robotics experts. Which all are needed to create and run a cyber-physical systems for Industry 4.0.  I would also say that cyber security will be a huge thing with all this information being fed into the cyber-physical systems.
For Malaysia, are we close to implementing or have we implemented any forms of Industry 4.0 concepts?
I believe we have the capabilities and our infrastructure is always improving. One example is our internet connectivity which is, depending on who you ask, is either more expensive or slower compared to our neighbouring countries.
Now other than training our working force, which can be done internally, what is most difficult is getting small companies to make the upgrade. Many industries in Malaysia and other countries are still essentially in between Industry 2.0 and 3.0. So achieving full automation is a huge undertaking that would require large capital expenditure. While many can't make the jump, the government is trying to help through funding and tax rebates. Another reason as well for the lack of full automation is the cost effectiveness of the upgrade versus using relatively inexpensive labour here in Malaysia. Until there is a clear return of investment for upgrading, this will always be a concern from small companies.
There are companies that have already implemented Industry 4.0 concepts, such as the Malaysia Textile and Apparel industry and Malaysian Rubber Export Promotion Council but they are taking smalls steps. Bit by bit they are testing the waters to see how to improve themselves before fully investing in Industry 4.0 at the moment.
I should also mention as I mentioned early about vision inspection systems, we are actually currently working on one for a company. At any given time we have 5 or 6 projects in the works to implement these new ideas and make everyone's lives better.