By Shazwan Zulkiffli
The xXx series has always been notorious for annoying critics with their cheesy lines and exaggerated action scenes. The first one however, fared quite well with action movie fans of the 2000s who were still into the Bruce Willis-Wesley Snipes type of action thriller. At the time, main star Vin Diesel was a part of new breed of masculine action film stars alongside Keanu Reeves, Mark Wahlberg, Jason Statham, The Rock, Liam Neeson and the always-in-trouble Matt Damon. After rejecting the second xXx in order to work with Disney for the Pacifier, Vin Diesel returns for the third, and hopefully final installment in the series.
When a satellite suddenly crashes to Earth, the CIA learns that the incident actually was a terrorist attack using a device called Pandora's Box. After the CIA retrieves the Box, the device is stolen by a criminal supergroup led by Xiang (Donny Yen), Serena Unger (Deepika Padukone) and Talon (Tony Jaa). Despite the government's billion-dollar budget for their military sector, the authorities failed to retrieve the device and decided to call Vin "xXx" Diesel to come out of retirement to save the day, again.
xXx: Return of Xander Cage starts with an unneeded 5 minute cameo of Barcelona football star Neymar Jr, who's frankly a walking product placement as a favor to their Shanghai-based benefactors who coincidentally are trying to monopolize the football industry with a few hundred million dollar acquisitions in the past year. Neymar's cameo was the start of a film, who cares more about strategic marketing to cater for fans of the Asian region than a proper storyline. As much as it is nice to finally see diversity in an overblown Hollywood action flick traditionally focused on white masculinity, the casting of Donny Yen, Deepika Padukone and Tony Jaa looks like little more than bait, especially given that the three actors are currently the most famous actors in their home countries. Asian propaganda in a white man's world? We like the idea, but this one particular example poorly executed.
Vin Diesel's acting was not particularly bad, though one can point out that he acts as the character archetype in almost every movie. The whole bald-badass action lead role is getting a bit old, hence why giving Diesel a team to work with was a great idea. Vin Diesel gets hottie Ruby Rose, Rory McCann, and Kris Wu to team up with him in this sports-themed endeavor. The team of sidekicks can do wonders to hide the dullness of Diesel's character, but the cracks are still obvious as the film fails to live up to the expectations. In terms of action scenes, you can say that some stunts were impressive, but definitely nothing we haven't seen yet especially if we want to compare the film to Vin's other big budget series, Fast and Furious. The scenes are corny, and some going to extent of being cringey – most notably the one scene where Vin Diesel uses a machine gun with only one arm while he looks at his watch with the other – which may fit perfectly in a classic Rajinikanth movie (to be frank, some of his movies are better). Even Donnie Yen's epic roundhouse kicks can make up for the flaws, and if even Yen can't save the movie, nothing can at that point.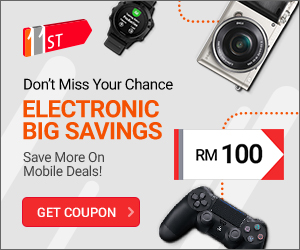 Columbia Pictures appointed D.J Caruso to take the director's armchair for the sequel, and like his other movies (Taking Lives, Disturbia, I Am Number Four), this is yet another effort that falls flat. The direction felt like a B-list thriller with cheaper production, smaller explosions, and Vin Diesel giving no s**ts about the art of scriptwriting. For a twist, Columbia Pictures should've taken on Kevin Feige, or even Bryan Singer, if indeed they intend to bring back THE Xander Cage rather than a poor man's Michael Bay film.
xXx: Return of Xander Cage is one of those films that you shouldn't expect anything from. Action scenes? Unoriginal. Romance? Forget it. Interesting twists? Might as well watch an M Night Shyamalan movie. We had to give the film a 3.5 over 10 for that mental torture that we had to sit through due to how flimsy the film turned out to be. Tough luck, Vin – see you in Guardians of The Galaxy 2.